London, 10th November 2016

The 2016 Global Over 50's Housing/Healthcare Awards were presented at a filmed ceremony in London.
Care Resort Chiang Mai has been awarded The Most Outstanding Care Resort in the World in 2016.
The Global Awards have been created to celebrate and reward the best individual and company performance in the over 50's housing sector worldwide.
The Awards recognise the rapid growth in the over 50's housing sector worldwide and the capacity of individuals to influence and set new performance standards across countries, regions and the world.
The Awards focus on elevated performance; the creation of new business models; contrarian thinking; recognising and embracing new trends; market leadership; inspirational performance and the evaluation of the customer experience.
The Globals are the most prestigious Seniors Housing and Care Trends Awards in the world.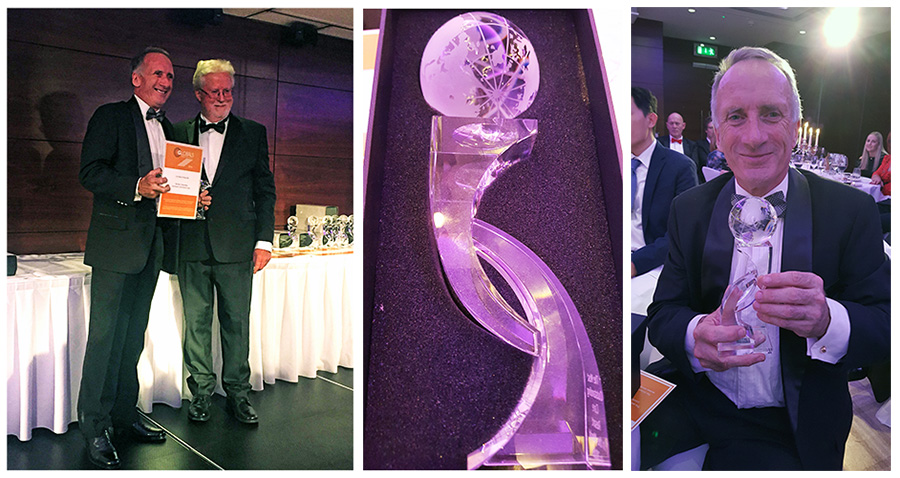 Peter Brown, owner of Care Resort Chiang Mai stated that he was proud for his wife and himself, the great staff at the facility and proud for Chiang Mai and Thailand. He said that he believed this award was recognition of the benefits of the resort:
Carer/guest ratios well above most other facilities worldwide. "Care works" says Peter, " but for care to work sufficient carers are necessary"
The desire to give guests as much freedom of choice as possible. Mealtimes are flexible and guests choose from a full menu of options " We try to protect dignity here, dignity is something easily lost with the elderly but it remains important to them" he said.". Peter also enthused about the quality of the Thai staff whose family-orientated culture produced a natural respect for the elderly and a desire to look after them. He said "in all my years in business I have never had a better team of staff" but it remains important to them' he said.
With around 1,000 trees, a lake, gardens and mountain views the resort is very beautiful. Accommodation is in villas throughout the resort.